Boxcar Poetry Review - Issue 35
We celebrate our return to the land of the living with a new issue full of the gestures of yearning. Arms reach out and disappear. Roads bend to nothing. Hungry mouths, phantom wounds, and the silent want of rivers, lakes, and birds. The artifacts of loss everywhere.
This issue also features three new reviews and three new conversations, as well as starkly beautiful photography of Borja de Madariaga, an artist based in Madrid. Katherine Hoerth examines the twin mirrors of love and fear in Jessica Piazza's Interrobang. Frank Montesonti explores upward and downward forces in Alison Powell's On the Desire to Levitate. And Abigail Licad guides us through Aimee Suzura's richly complex excavation and interrogation of personal, familial, and cultural binaries and narratives.
Finally, this issue offers three forays into the world to contemporary Canadian poetry, with conversations between Dan Chelotti and Kateri Lanthier, Stewart Cole and Jim Johnstone, and Marc di Saverio and Julie Cameron Gray.
Help fund our trip to AWP by donating here: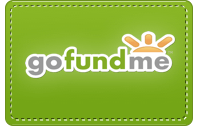 Poetry
Artwork
Interviews & Conversations
Reviews & Responses